Valuation Badhoevedorp

Valuation Badhoevedorp needed? Welcome to Aangenaam Makelaardij, your partner for professional and expert valuations in Badhoevedorp! At Aangenaam Makelaardij, we understand that a valuation of your property is an important step in the buying or selling process. Our experienced team of certified valuers is ready to deliver an accurate and reliable valuation report. With years of experience and in-depth knowledge of the property market in Badhoevedorp and the surrounding area, we can provide you with a thorough valuation that meets your specific needs.
Contact us
Why a valuation in Badhoevedorp?
An appraisal is an objective assessment of the current market value of your home in Badhoevedorp. It is crucial in various situations, such as applying for a mortgage, determining the selling price of your home or drawing up a will. It is essential to know what your house is worth so that you can make informed decisions and have realistic expectations in important financial transactions.
Our expert valuers
At Aangenaam Makelaardij, we work with expert and certified valuers who know Badhoevedorp's local property market inside out. Our valuers have extensive experience in valuing various types of homes and real estate properties. Whether you want a flat, single-family home or villa valued, our experts are ready to provide you with an accurate valuation.
Request a valuation I have a question
Different Types of Valuation Reports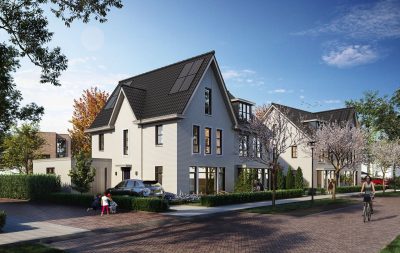 At Pleasant Realty, we offer different types of valuation reports depending on your specific needs. Here are some common valuation reports we provide:
NWWI Valuation Report: If you apply for a mortgage, an NWWI validated valuation report is often required. The Dutch Housing Value Institute validates this report to ensure quality and reliability.
Valuation report for NHG: If you want a mortgage with National Mortgage Guarantee (NHG), you will need a special valuation report that meets NHG requirements.
Valuation report for renovations: If you plan to remodel your home in Badhoevedorp, we can provide a valuation report that takes into account the value after remodelling.
Our reliable services
At Pleasant Realty, we strive to provide reliable and customer-oriented services. We understand that an appraisal is an important step in your financial decision-making and we take our responsibility extremely seriously. Our appraisers will carefully inspect your property and consider all relevant factors to provide an accurate valuation.
How Does A Badhoevedorp Valuation Work at Aangenaam Makelaardij?
The process of an appraisal at Aangenaam Makelaardij is simple and efficient. You can contact us to make an appointment for the valuation. Our appraiser will thoroughly inspect your property and collect all relevant data. He or she will then consider market conditions, similar properties in the area and other relevant factors to make an accurate valuation.
Our customer-oriented approach
At Aangenaam Makelaardij, we believe in a personal and customer-oriented approach. We listen to your wishes and needs and make sure you are fully informed about the valuation process and results. We are happy to answer all your questions and make sure you feel comfortable with your property valuation in Badhoevedorp.
Contact us